Halloween Is Coming And You Can Try A New Hairstyle
Halloween is on November 1st every year. To celebrate the coming of Halloween, children will dress up as all kinds of lovely ghosts from home to knock on the door to ask for candy, otherwise they will trick or treat. Halloween is the most "haunted" time of the year, all kinds of ghosts, pirates, aliens and witches are out in force. So are you ready to dress up for Halloween this year? Did you find the costume and wig you were looking for? If you answered no, then the following may give you some ideas for your wig choice.
Why do you need a proper wig for Halloween?
If you want to stand out from the crowd at such a big event, you can't just focus on your clothes, but also your hair. Sometimes your hair color or style can add a lot of points to your overall look, making you stand out in a crowd and instantly noticeable. For example, hot red, cool blue, rare green and so on, you can choose the right hair color according to your outfit. And the hairstyle, straight or curly? So having a wig will make it easier for you to go to a big event like this because you don't have to spend a whole day dyeing and styling your hair, you just have to choose the right wig.
Some

 Hair Inspirations
 
Are you going to dress up as a ghost for the Halloween event? If so, a thick long black straight hair would be a good choice. We all know Sadako is known for her long black hair with long hair and loose hair. If you want to look more like it, go for this style and pair it with a white gown for a perfect look. The long black straight hair in our store looks very shiny. It is made of 100% human hair. It feels very soft and smooth, and will not knot or fall off. It will be a good choice for you to dress as a ghost for Halloween.
2.Long Kinky Curly Hair
The Imp look never goes out of style. This hairpiece is dense and has a lot of hair, so you can try any look you like, like the Imp in the picture, the Water Ice Moon, or the double-horned witch in the Sleeping Spell, as long as you want.
3.613 Blonde Highlight Ginger Orange Body Wave Wigs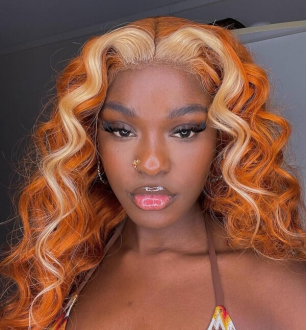 What did you think of when you first saw this wig? It is a little bit of  a pumpkin color.The color is a staple of imaginary Halloween.So if you choose thr hair style, it will be easier to get into the spirit of Halloween. This warm color makes you feel more approachable and want to be near.Wearing it will make you as beautiful and delicate as a character out of a fairy tale.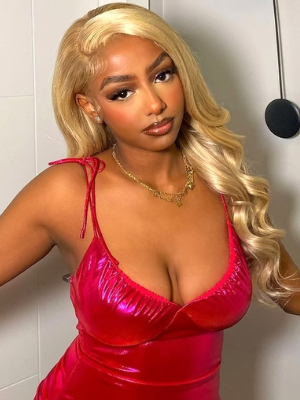 Does this picture remind you of the White Queen played by Anne Hathaway in Disney's Alice in Wonderland? The White Queen's flowing, fluffy white hair is so impressive that many female fans are eager to imitate her. In fact, this hair color is completely non-picky, no matter what kind of skin you are, you can easily pull it off, wear it with a beautiful dress, you are a princess out of the fairy tale.
5.

Burgundy 99J Straight Bob Wig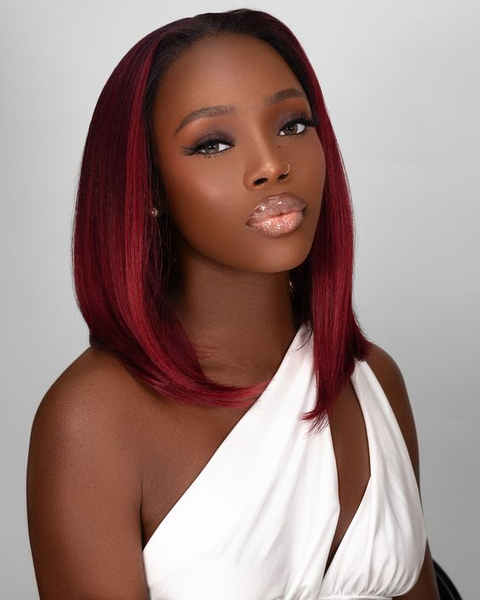 How about this one with a short Bob? Short, straight hair gives a sense of sassiness and movement, and with Burgundy 99J's unique hair color, it accentuates your features and adds dimension. With no bangs, you can part your hair in the middle or on the side. Exposing your forehead will make your face look more dignified. In terms of clothes, it is also very versatile, whether sexy or dark, can be completely harnessed.
Look at the above several hairstyles, whether you have your favorite one. If you don't have time to go to the hairdresser, you can come to our ALTERYOU HAIR store to have a look. We have a lot of different wigs to choose from. You can find your hair style here. You can also participate in Halloween activities by placing orders now, with lots of discounts and benefits waiting for you to pick up.
---