How to Hide Your Hair Under A Wig
To make your wig look natural, you need to know how to better hide your hair under unit.There are many ways, but the one that works for you is the best. In this article, we've discussed several methods that you can use to find the one that works best for you. It would be our great honor if you could get something of value from this article.
Cornrows
Cornrows are one of them, and it's also one of the most popular hairstyles. Because this style braids all of your hair and flattens out your otherwise bouffant hair. So when you wear a wig, your whole head doesn't look too high and it looks better. And it's durable, not messy, and easy to take care of. It's a great choice for those who don't want to take too long to manage.
In our opinion, five cornrows that start at the front of their head and end at the nape of their neck is enough. If you are a novice. Five is more than enough. It may take you a while,so be patient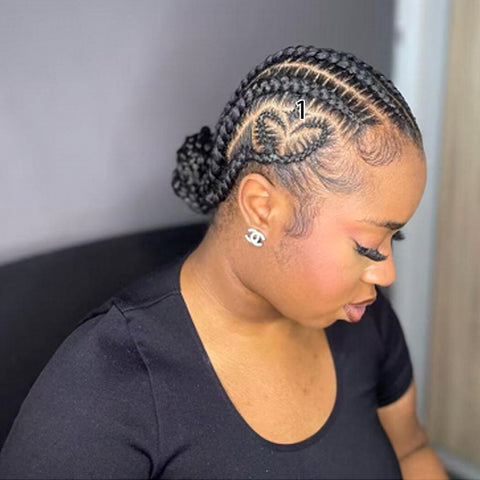 Flat Twis

ts
Flat twists are easier to use than cornrows because they don't require any great braiding skills. All you need to do is to pick two random strands of hair and wrap them together. However, if you have a lot of hair or long hair, it tends to look bloated. It is recommended to wear some shaggy wigs this way, you will get a surprising effect!!
Best of all, it doesn't take too much time and effort,and it usually works well. So give it a try. I'm sure you won't regret it.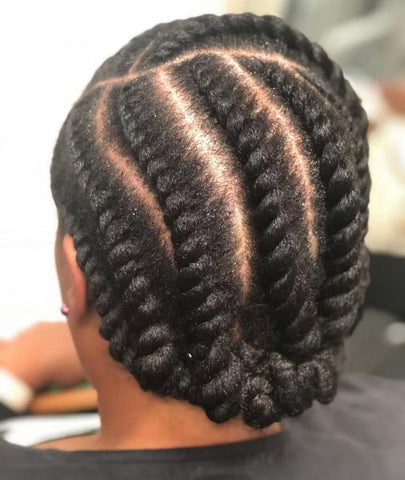 Braidless Cornrows
If braids aren't your thing, watch the following braidless cornrows. It has all the benefits of cornrows and doesn't require you to braid it, just rubber bands to hold your hair against your scalp, creating a flat base so that it doesn't pop out like a wig. However, most of the time, this style is only suitable for people with less or shorter hair, otherwise the whole style will still be very fluffy and will not look natural when wearing the wig.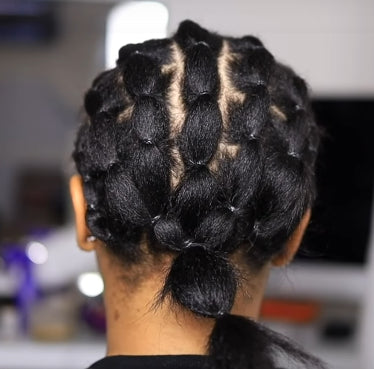 Three-strand braids and Plait Combo (For Long Curly Hair)
This style is very compact and works well with long hair. If you have long hair, give this a try. Start by braiding your hair randomly, then wrap it all around your head to create a loop. The circle can be larger, but don't fold it all together or you'll end up with a big lump at the back of your hair that will look unsightly.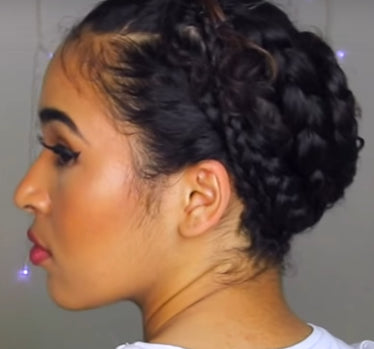 Low bun
Low buns are suitable for anyone, but we recommend it for those with short hair. Because with long hair, it's too long to hide. Short hair doesn't have to worry about that at all. Just put your hair up in a low bun and you can wear a wig.
After reading the above, do you know which method you should choose? You may want to consider a few factors: What kind of hair do you have? Is your hair long or short? It's a lot or a little? Can you braid hair? Are you willing to spend too much time doing it? How long do you want your hairstyle to last? And what kind of wig do you want to wear? Consider these questions carefully and I'm sure you'll find a method that works best for you.
---